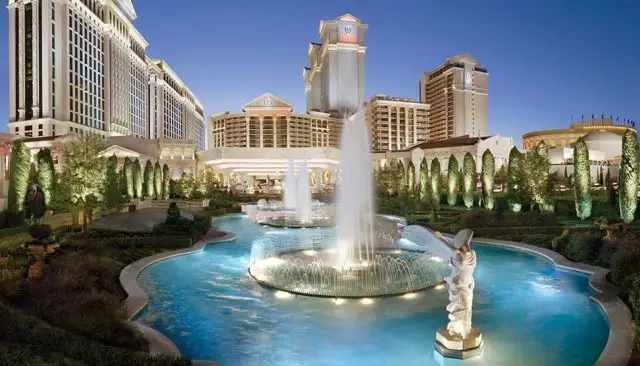 Due to the Covid-19 situation, Caesars Entertainment has decided to make a number of favorable changes to their Caesars Rewards program.  These positive changes will ensure, even with the pandemic, everyone will have ample time to enjoy their hard earned Caesars Reward Status.
Get up to 70% OFF or FREE Rooms using our Caesars Entertainment Booking Guide if you're looking to make a reservation.
Extending 2020 Tier Status
2020 Tier Status and benefits will be extended through January 31, 2022, giving customers more time to enjoy what they have earned.  For example, if you are Diamond now, you will be Diamond until January 31, 2022.
Making Tier Status Easier to Earn for 2021
The requirements for making tier status have been lowered for 2021.  Here is the Caesars Rewards Benefits Overview for a summary of each tier.
Platinum: Now 4,000 Tier Credits (was 5,000)
Diamond: Now 12,000 Tier Credits (was 15,000)
Diamond Plus: Now 20,000 Tier Credits (was 25,000)
Diamond Elite: Now 60,000 Tier Credits (was 75,000)
Seven Stars: Now 125,000 Tier Credits (was 150,000)
Annual benefits seem to still apply per year.  For example, as a Diamond member, you'd still get the $100 Celebration Dinner from now until Jan. 31, 2021, and then another one from Feb. 1, 2021 to Jan. 31, 2022.
We're not certain about the earning period towards making Tier Status yet.  It can be separated annually still, or it may be combined so that the earn period extends to January 31, 2022.  We will update once we get definitive news regarding this.
Reward Credits Expiration
Reward credits will NOT expire for six months of inactivity until September 1, 2020, at the earliest.
More Ways to Earn
5x Tier Credit and 5x Reward Credit Multiplier: Customers will receive a month long 5x Tier Credit and 5x Reward Credit multiplier promotion.  Exact dates will be communicated prior to properties opening.
Casino Offers: Shortly before we reopen, we will be resume sending our usual schedule of promotions and events.